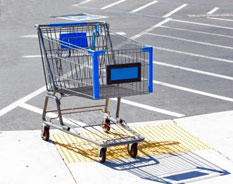 One of the mistakes many people in ecommerce make is to fail to pay attention to the number of clicks and pages between their homepage and that final purchase confirmation page.
It doesn't matter whether you are selling coffee beans, coffee grinders, coffee makers or, for that matter, books or sneakers.
Every step between arriving at your site and completing a purchase reduces conversion rates.
Let's look at those steps, and how we can reduce their number…
The process a visitor goes through when wanting to buy something on your site is divided into two phases.