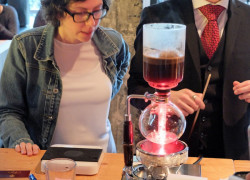 Yesterday I spent some time at a coffee event here in Montreal – East Coast Coffee Madness 2016.
It was terrific event, and I would like to thank the organizers for inviting me.
Anyway… as I was walking around, talking with roasters, coffee making equipment manufacturers and one or two ...