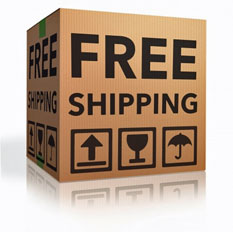 It would be nice to think that the future of your coffee business will turn on the quality of your coffees and your service.
If you have a coffee shop, that may well be the case.
But if you sell coffee online, there is another factor that has the potential to sink your dreams.
Shipping rates.
Put simply, if you sell a pound of coffee for $9 and the shipping cost you pass on to your customers in $9, you just doubled the price of your product. And nobody wants to pay double for their coffee when they can just run down to the corner store and pick a bag off the shelf.
True, the coffee they buy may not be as good as yours. But even so.