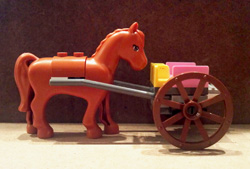 I talk with a lot of people who are working on launching some kind of coffee business.
Some are launching a roaster or coffee shop. Some are launching a coffee subscription service. And some are launching a new coffee maker or grinder.
Many of them have one thing in common.
They put the cart before the horse.
In other words, they do everything – including launching – before they give much thought to marketing.
This is a problem, because marketing is everything.