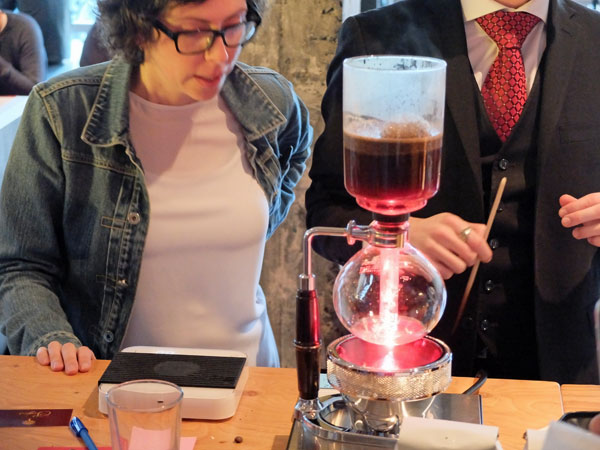 Yesterday I spent some time at a coffee event here in Montreal – East Coast Coffee Madness 2016.
It was terrific event, and I would like to thank the organizers for inviting me.
Anyway… as I was walking around, talking with roasters, coffee making equipment manufacturers and one or two of the speakers, it really struck me how much the marketing of coffee pivots on aesthetics and design.
In the photo above you can see the folks from Kaito Coffee making coffee for a few lucky attendees.
Are they making the coffee in a drip brewer? Absolutely not. Not even pour over, which they might have been using a year or two ago.
Instead they were using a syphon brewer. And then, instead of using a flame under the flash, they used an infrared halogen lamp heater.
The result? A feast for the eyes that drew people towards their display. The coffee could have been just as good coming from a drip brewer. But the aesthetics of the process changed everything.
Or look at the design of the espresso machine in the photo below.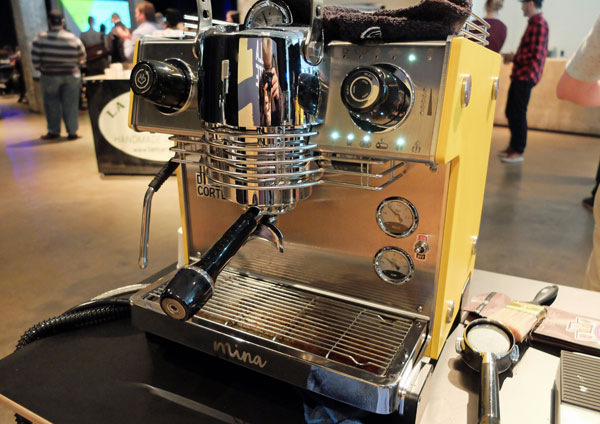 This Dalla Corte espresso machine is a thing of beauty. It's a wonderful example of high-end industrial design. Does it need to look this good in order to make a decent espresso? Of course not.
It has an eye-catching design because it will be on display and at work in coffee shops. And its design has to fit into the aesthetic of that coffee shop and make it look good.
Finally, have a look at these coffee cups.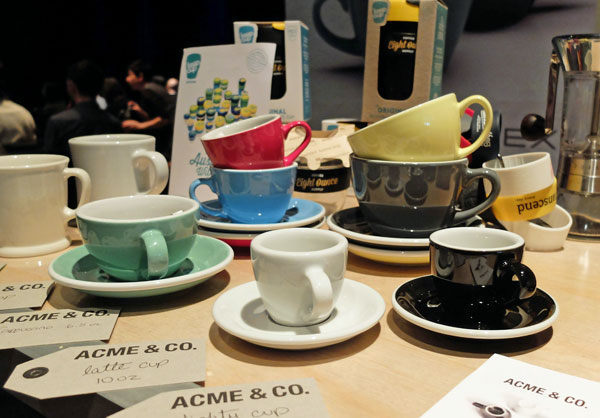 These coffee cups are made by Acme & Co. Yes, that has to be the most boring company name in the world. And what are the chances you can build a successful, global business selling coffee cups?
Well, that's what Acme has done. How did they do it? They did it by making their coffee cups look good. Good design. They also happen to be master marketers. Their photographs of their coffee cups are fantastic, which is why they have almost 100,000 followers on Instagram.
My point is, if you want to sell bags of coffee, a coffee store experience, coffee equipment or coffee accessories, you have to pay attention to aesthetics and design.
That's how you differentiate yourself.
Coffee itself? It's a commodity. A brown bean. And most of your customers can't tell the difference between good coffee and bad coffee.
But they can tell if something looks good, and if their experience within a space that is well designed makes them feel good.
That's why you should be investing more in design. It's why people buy.